There's still time to register Farmhands Programs for Youth & Families this Summer!
Guidestone's Farmhands Programs provide opportunities for hands-on experiences for youth, ages 5 and up, and families at farms and ranches in Salida and Buena Vista.  Through June & July, programs include: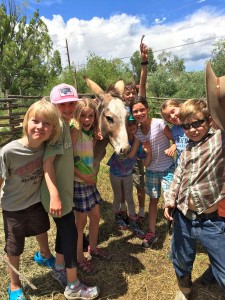 Meadows Farm Camp, June 28-30
Homestead Explorers, June 29, July 12 & July 26
Ranch Camp, July 5-7
Pioneer Camp, July 19-21
Longfellow Junior Gardeners, August 2-4
Pre-registration is required for these programs, and scholarships are available. For full program descriptions and to register, click HERE!
There are also opportunities for drop-in family programs each week at the Hutchinson Homestead & Learning Center's Alive On Fridays Series!  Designed for all ages, an interpretive program each week highlights the homestead, high-altitude ranching, traditional skills, and more! Each week will include an informational presentation and hands-on activity. Upcoming programs include: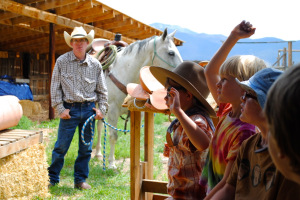 June 24 – Cowboy Culture: Cowboy Poetry & Roping 101 w/ Bret Collyer and Chelsea & Casen Pridemore
July 1 –No program this week.  Enjoy your holiday weekend!
July 8 – The historic Starbuck Dairy, established in 1915 with Harold & Judy Starbuck, followed by butter & ice cream making
July 15 – Raising Paco Vicuna's: Fiber Arts & Spinning with Jane Levene of Jefferson Farms
July 22 – Dutch Oven Cooking w/ Janine Prout
July 29 – Traditional Music of the Pioneers: live fiddle & banjo music with Andrea Coen & Ernie Marquez
For more information, click HERE.