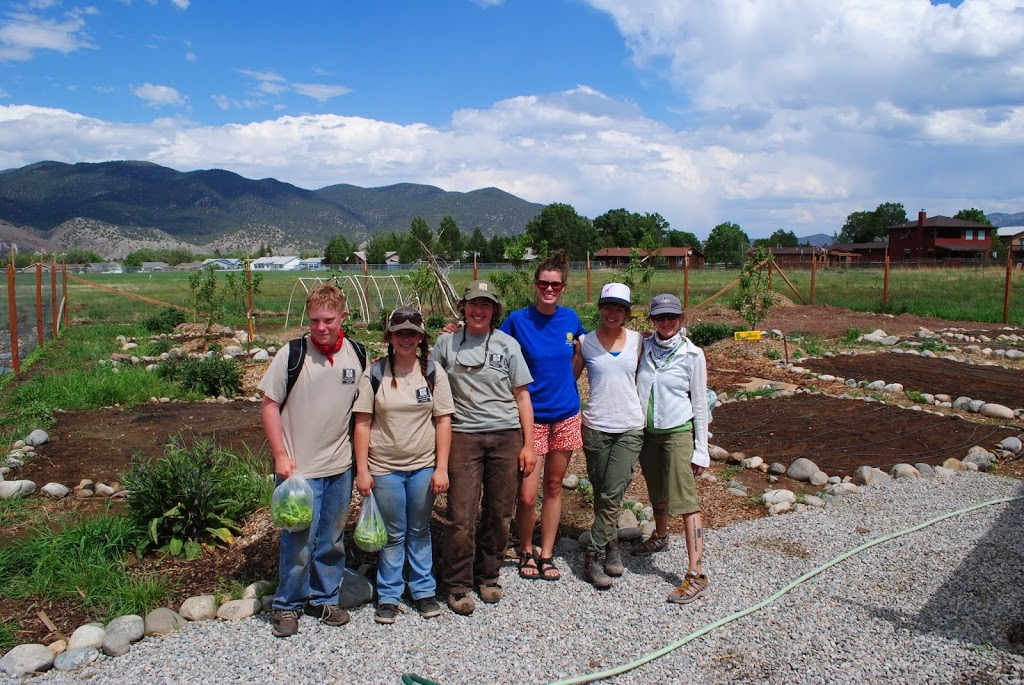 At the Salida School Gardens – Holman Site, AgriCorps is in their fourth week of hard work at the garden, and oh what they've accomplished! A program of SCC, Agricorps brings groups of three youth ages 14-18 together to gain practical and experiential knowledge of local agriculture, as well as learning about the business side of such operations. So far the crew has certainly done that. Each Friday for the past three weeks they have been busy transplanting broccoli, lettuce, kale, chard, squash, herbs and other starts to their permanent home. Not only that, they have prepped the garden for that planting by weeding new beds and wheeling barrow after barrow of topsoil to the new row beds in the southeast section of the garden. I think most people would agree that sounds like a pretty good summer job! Learn more here.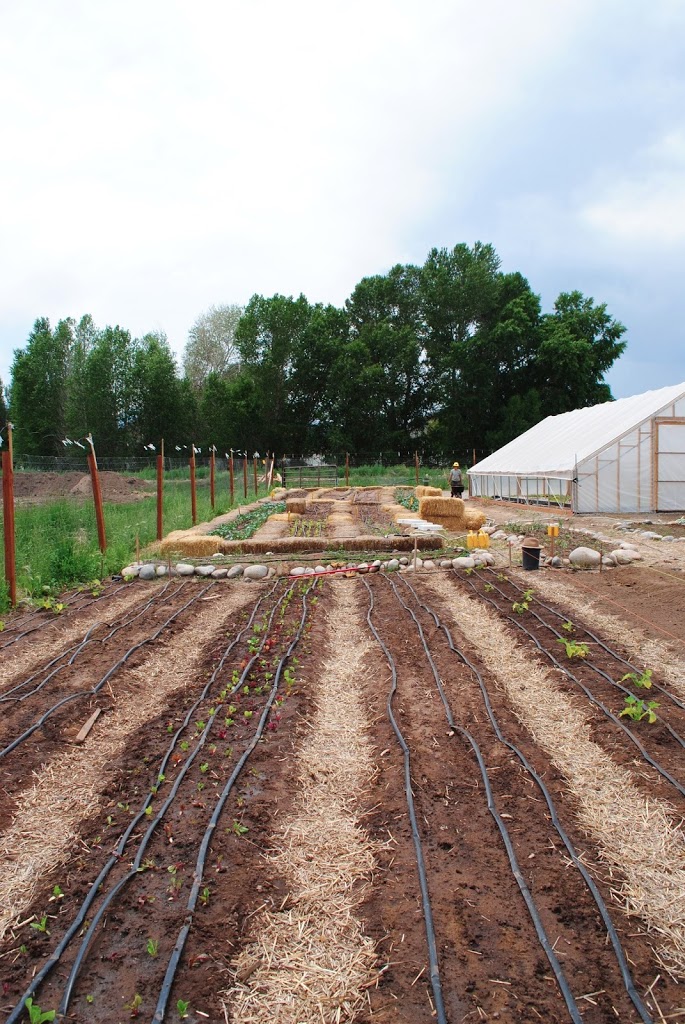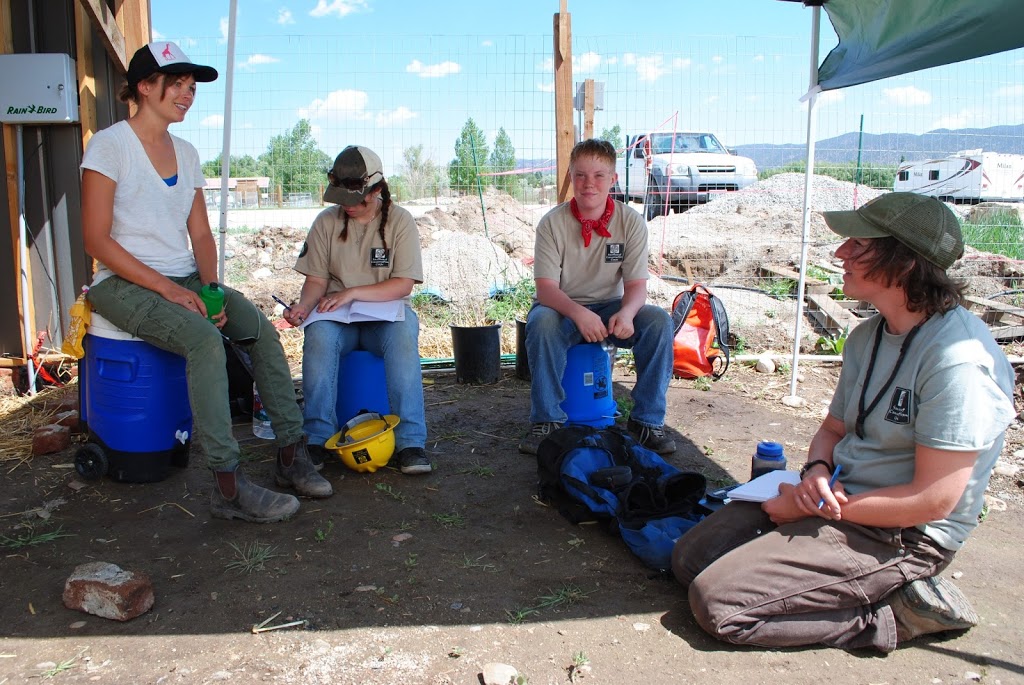 Soon the garden will be ready for a first summer harvest, primarily leafy greens. Look for those at Ploughboy in Salida, and also directly from the farm at the first Farmstand on July 26 from 10am-3pm, which will be at the Holman site!
Guidestone is thrilled to have the AgriCorps members, and their fearless leader Sheena, working at the Salida School Garden this summer. Their hard work will ensure a plentiful harvest this fall, which in turn means local school cafeterias will be flush with delicious, beautiful bounty come the return of school.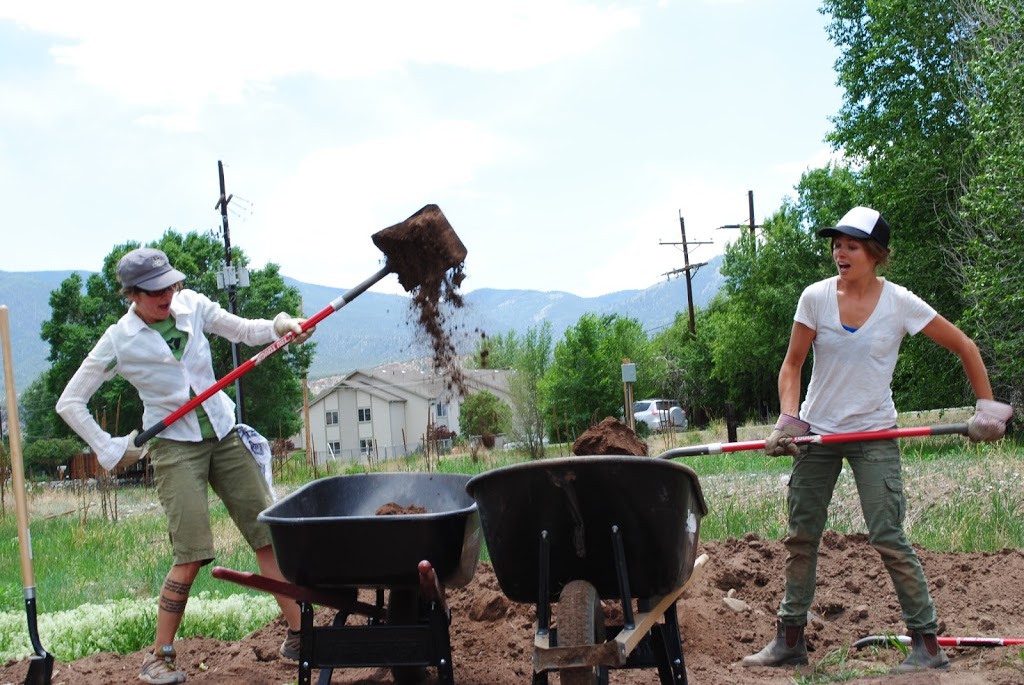 If anyone wants to know more about this program, drop-in volunteer hours on Fridays, or any other way to get involved at the Salida School Garden, contact Margaret Fitch, our triumphant Garden Manager at 802.274.2870 or margaret@guidestonecolorado.org.