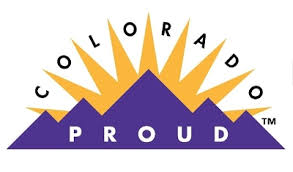 On Wednesday September 14, we celebrate the annual Colorado Proud School Meal Day. This day celebrates Colorado agriculture and helps to educate school-children about healthy eating. Coinciding with harvest season, there is a lot to celebrate!
Colorado farms and ranches produce abundant food resources. The agribusiness in the state puts 40 billion dollars into the state's economy and provides for 170,000 jobs.  There are over 37,000 farms and ranches in the state encompassing more than 31 million acres   (Data compiled from the Colorado Department of Agriculture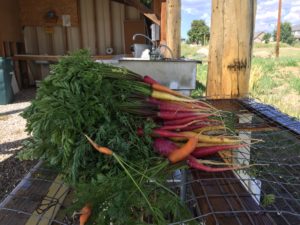 website).
Here in Salida, Guidestone's Farm to School Initiative supports the growing and procurement of locally grown, healthy foods for district cafeterias, and fosters educational opportunities and curriculum connections both in the classroom and through experiential farm and ranch field trips.  In addition to the Holman farm site which produces food for the school district's meals, Guidestone also provides support and maintenance of the gardens at Longfellow Elementary school and Salida Middle School.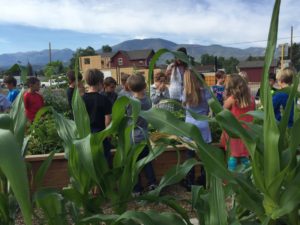 On Wednesday, meals served in the Salida School District will feature produce grown at the Holman Farm site.  After school on Wednesday at both Longfellow Elementary and the Salida Middle school freshly picked carrots will be served up to students as we talk about Colorado Proud Day and the benefits of healthy eating.  Come join us at 3:45 at either of these sites for a healthy, delicious and nutritious snack and celebrate the bounty of harvest season and the abundant foods that Colorado has to offer!