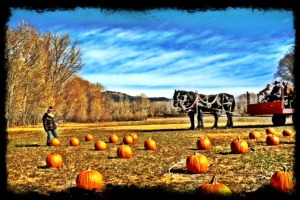 On behalf of Guidestone's Board of Directors and staff, we would like to extend a resounding thank you to everyone in the community who participated in our 6th Annual Pumpkin Patch Festival, this year held at the Hutchinson Ranch. It was a wonderful weekend of festivities, and we are grateful to all the attendees, volunteers, sponsors and partners that helped make the weekend a success!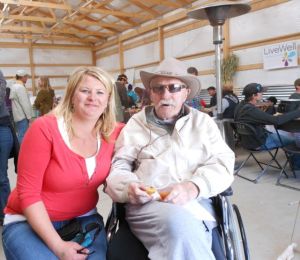 Abby & Wendell "Hutch" Hutchinson
We would like to specifically thank the following individuals, organizations and animals for helping make the Pumpkin Patch such a great event: Art & Abby Hutchinson and the staff and animals of the Hutchinson Ranch, Ralph Ogden of Arkansas Valley Trail Rides and his team of wranglers, draft horses and ponies, Dennis Fischer and his John Deere tractor, Weathervane Farm for providing pumpkins, Colorado Grown Distribution Center, GARNA and all of our hard-working and positive volunteers: Deb Bass, Shannon Bevington, Michael Blazewicz, Ruby Brown, Leslie Champ, Charis Cheeseman, Travis & Ann Colbert, Cecilia & Tess Darracott, Tami Deal, Christi Lee Delaney, Karen Fortier, Michael Hayes and students from Horizons Exploratory Academy, Nancy Hunt, Angie Jensen, Emily Karls, Karen Lacy, Elizabeth Laesecke, Samantha Lane, Karen & Kelsey Lundberg, David Lynch, Claudia Mann, Melissa McKenna, Amy McMillan, Dee Miller, Anne Oliver, Mesa & Lily Pinto, Danielle Riggio, Seth, Caitlin & Juniper Roberts, Joan & Randy Roberts, Beth Sather, Claire Shepard, Susan Skye, Kristine Smock, Faith Spino, Isaac Stackonis, Betsy Steinberg & Family, Josh & Sam Visitacion, Mark Zander.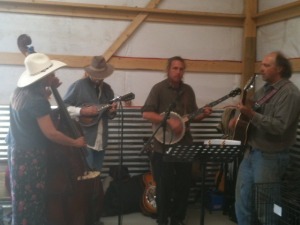 Linda, Jack, Steve & Greg
Thanks as well to the following musicians for sharing their talent and creating such a festive atmosphere! Pierce Gresham, Sam Pankratz, Carl Meinecke, Drew Murzda, Elisha McArthur, Dave Tipton, Greg Walters, Linda Lovell, Jack Chivvis and Stephen Smalzell.
We also would like to thank the following businesses for their sponsorships or in-kind donations: Arkansas Valley Trail Rides, LiveWell Chaffee County, The Eddyline Restaurant and Brewery, Erin's Organics Geothermal Greenhouse, Simple Foods, Izze, The Chip Peddler, Ploughboy, Scanga's, Hutchinson Ranch Grass-Fed Beef, Mountain Phoenix Coffee Roasters, City On A Hill Roastery and Sweetie's Bakery.
All of the proceeds from the Pumpkin Patch go to support Guidestone's Farmhands Education Program, which provides hands-on, experiential farm & ranch education programs to school groups, children and families. Guidestone is a Chaffee County-based non-profit dedicated to strengthening the local food economy through the preservation of agricultural resources and education.
Community support is invaluable to the success of these programs, and we are grateful to be part of such an enthusiastic community that supports local food and local agriculture. Thanks again, and best wishes for a cozy winter. We hope to see you on the farm again soon!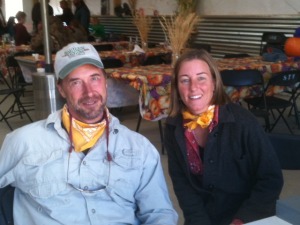 Tom Pokorny & Jen Visitacion at the welcome table!
Warm regards,
Guidestone Staff: Jennifer Tucker Visitacion, Andrea Earley Coen and Margaret Fitch
Guidestone Board: Brian England, Tom Pokorny, Judie Anders, Erin Oliver, Paul Houser and Derald Brady.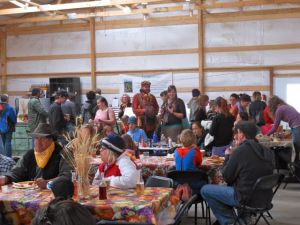 Pumpkin Patch crowd in the barn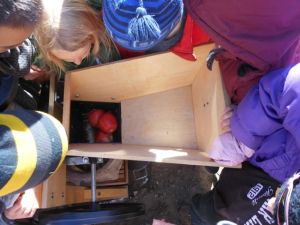 Watching apples go through the cider press!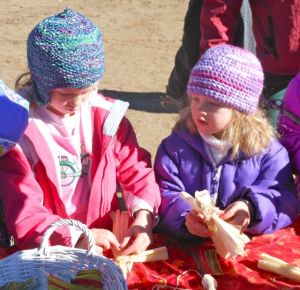 Making corn husk dolls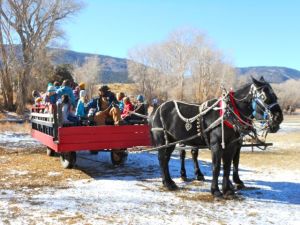 Chip & Dale waiting for a wagon load of kids to head out to the pumpkin patch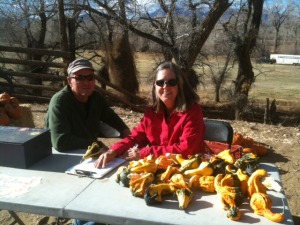 Joan & Randy Roberts ready to sell pumpkins and gourds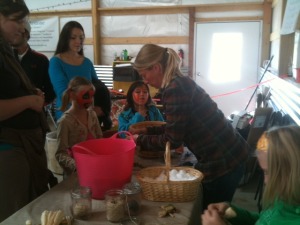 Busy hands at the craft table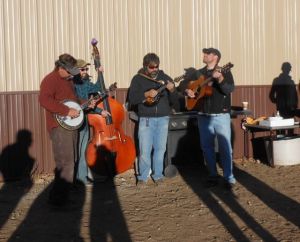 Simpler Times Bluegrass Band taking advantage of late afternoon sunlight on Friday evening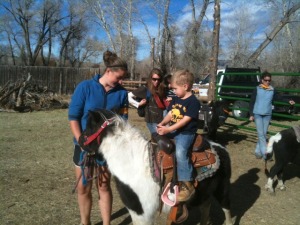 Getting ready for a pony ride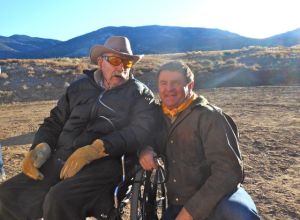 Art & Wendell "Hutch" Hutchinson enjoying the festivities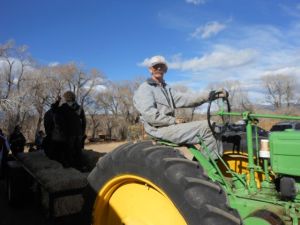 Dennis Fischer and his hard-working John Deere tractor delivering folks to the barn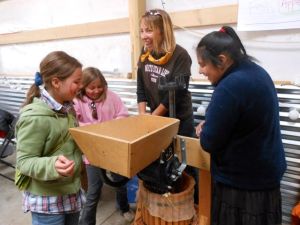 Angie Jensen working the cider press with some enthusiastic helpers