Taylor Rapke is honored to be joining Guidestone's Farm to School Initiative as the Farm to School Production Intern this summer!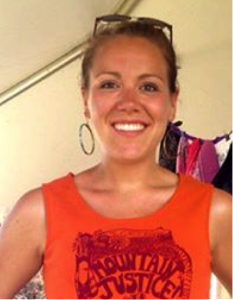 Growing up south of the Adirondack Mountains in New York, Taylor has always loved being in the great outdoors.  This love carried her to the University of Vermont, where she majored in elementary education and pursued concentrations in environmental studies and Spanish. During her first year as a second grade teacher in Lake County, CO a proud moment for Taylor was being able to incorporate her vision for a more sustainable food system by creating a classroom compost and seeing the positive student engagement that came as a result.  She is thrilled to be able to combine her passion for local, healthy foods and education as a Farm to School Initiative Intern.
Last spring, she learned organic gardening skills as a WWOOF volunteer for two months in New Zealand and is looking forward to honing those skills in the garden this summer!  In her free time, you can find Taylor hiking in Colorado's beautiful wilderness, hula hooping, or attending a concert!