2018 Pumpkin Patch & Harvest Festival Thanks!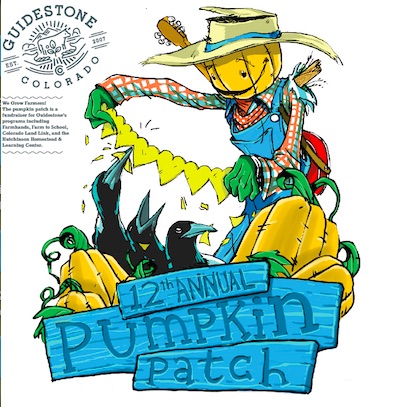 On behalf of Guidestone Colorado, I would like to extend a resounding thank you to everyone in the community who participated in our Annual Pumpkin Patch & Harvest Festival, the weekend of October 12-14th. Though the weather was mixed, we had a fantastic weekend of fun activities and a wonderful turnout of festival-goers of all ages from our local community and surrounding counties. We are grateful to all the attendees, volunteers, sponsors and partners who helped to make the Pumpkin Patch a success!
Proceeds from the Pumpkin Patch & Harvest Festival support the delivery of education programs, continued preservation efforts, and general operations of the Hutchinson Homestead and Learning Center, Guidestone's homebase of operations. Guidestone Colorado is a 501c3 non-profit organization dedicated to growing a vibrant agricultural future through education, community building and partnerships.  Guidestone provides youth education, builds the capacity of Farm to School, and supports next generation farmers and ranchers find access to land, training, and resources through the Colorado Land Link Program.
Community engagement is invaluable to the success of these programs, and we are so grateful to be part of such an enthusiastic community that supports local food and local agriculture!
Special Thanks to this year's Sponsors & Donors!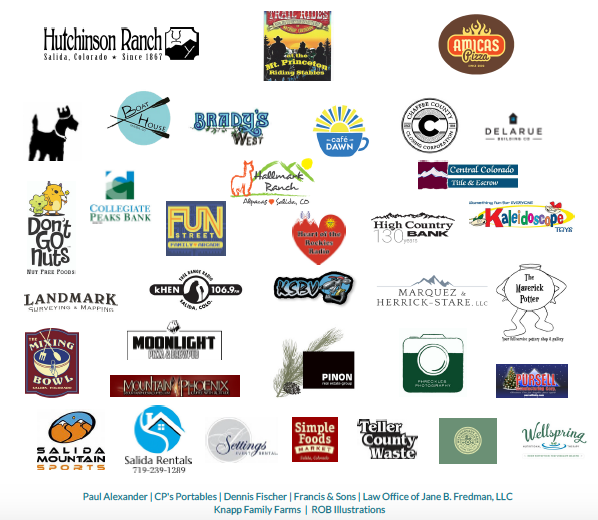 Thanks, too, to the following team of hard-working and positive volunteers, and the musicians who created such a festive atmosphere – thank you for sharing your time and talents, and for being an invaluable part of the weekend's success!  
Celia Adamec
Paul & Carolyn Alexander
Dale Anderson
Nicole Baroni
Lizzy Bauer
Cathryn Bishop
Addison Bright
Daniel Brown
Ruby Brown
Bob Campbell
Kolby Carothers
Fern Clark
Matthew & Jasper Coen
Bonnie Culpepper
Joyce Cunningham
Tess Darracott
Jennifer Dempsey
Terry & Claire Deveney
Aly Dewberry
Kaela Earhart
Kathryn Edgington
Christy Fitzpatrick
Livia Follet
Jane Fredman
Cassidy Gillis
Tina Gramann
Bob & Katy Grether
Abby Groover
Cameron & Madison Guy
Amato Halenda
Jess & Josh Henroid
Annie Hill
Elsie Hopkins
Abby Hutchinson
Kathy & Art Hutchinson
Elliot Jackson
Ripley Judd
Sam Kearley
Zuzia Kudasik
Christopher Leydon
Jillian Mann
Elisha McArthur
Jane McBride
Melissa McKenna
Shay Mitchell
Whitney Movius
Alan Mueller
Mike Muir
Quinn Myers
Chris Nasca
Robin NeJame
Jordain Nichols
Stew Pappenfort
Kortney Perschbacher
Finley Petit
Tom Plant
Beatrice Price
Matt Rhoads
Hannah Rhude
Ellie Richardson
Seth Roberts
Jessie Rollins
Ted Romanetz
Mike Rosso
Kaylynn Shaffer
Susie Shallers
Claire Shepherd
Sanghyun Shim
Otis Shin
Wyatt Shomion
Jeff Shook
Stephen Smalzel
Kendra Smith
Kurt Snyder
John Swartley
Karen Thompson
The White Family
Forrest Whitman
Lucy Whittington
Kaelyn Williams
Krissy Zic