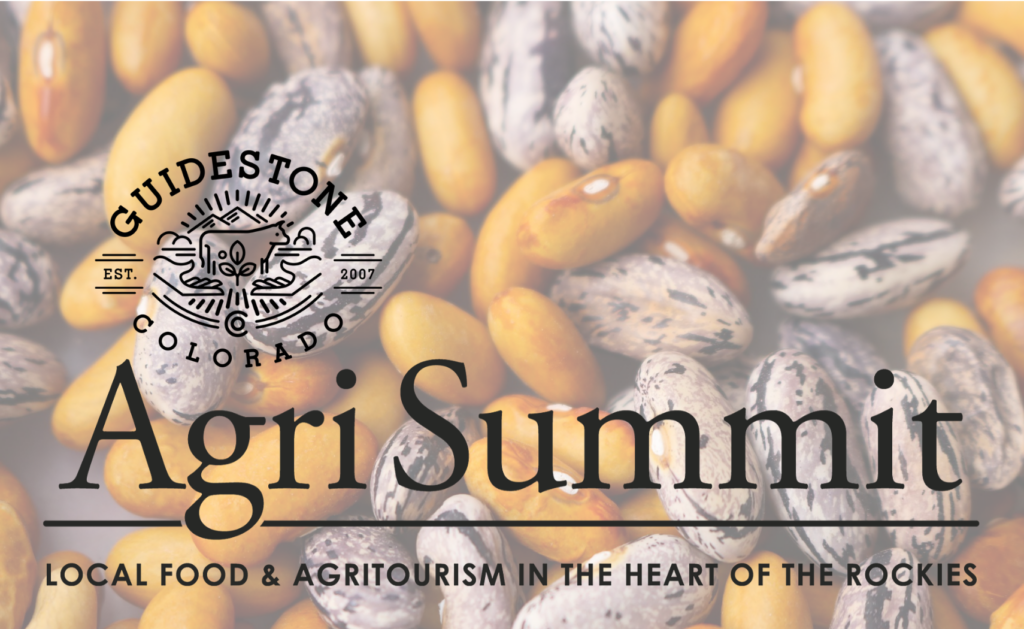 2021 Registration Options – All sessions are virtual!
Register by Tuesday, April 13th!
$120
Full Event - All Thursday & Friday Sessions
$40
Friday - Full Day (9 am-1:30 pm) - Welcome Address, Breakout Sessions, Self-Care Activity, Keynote
$85
Thursday - Full Day (9 am-4:30 pm)
See Thursday a la carte options below.
FREE
Thursday - Happy Hour (6-7 pm)
Free for all event attendees. Registration required to receive product samples!
$25
Thursday - AM Workshop (9-10:30 pm)
$25
Thursday - AM Virtual Tours (11 am-12:30 pm)
$25
Thursday - PM Workshop (1-2:30 pm)
$25
Thursday - PM Virtual Tours (3-4:30 pm)
Scholarships
We want to make this event accessible to everyone, and we know that this is an insecure time for many. Please email leah@guidestonecolorado.org if you'd like to discuss financial assistance.
Seed Bundles
We are also pleased to support Salida Seed Library in offering seed bundles that you can purchase in advance and pick up on Saturday, April 17th! Your seed purchases support the seed library inventory, classes, and other activities.
Bill McDorman's Book, "Basic Seed Saving"
If you're interested in purchasing "Basic Seed Saving" by Bill McDorman (who is presenting "Local Seeds, the Key to Abundance and Resilience"), you can do so through Rocky Mountain Seed Alliance:
Acadia Tucker's Books
If you're interested in purchasing books by Acadia Tucker (who is presenting "The Might of Tiny Gardens"), you can visit the publisher, Stone Pier Press, by clicking the button below. AgriSummit attendees are eligible for a 20% discount (enter the code: STONE20). Acadia's books include:

Tiny Victory Gardens: Growing Food Without A Yard (2021)
Growing Good Food: A Citizen's Guide to Climate Victory Gardening (2019)
Growing Perennial Foods: A Field Guide to Raising Resilient Herbs, Fruits & Vegetables (2019)