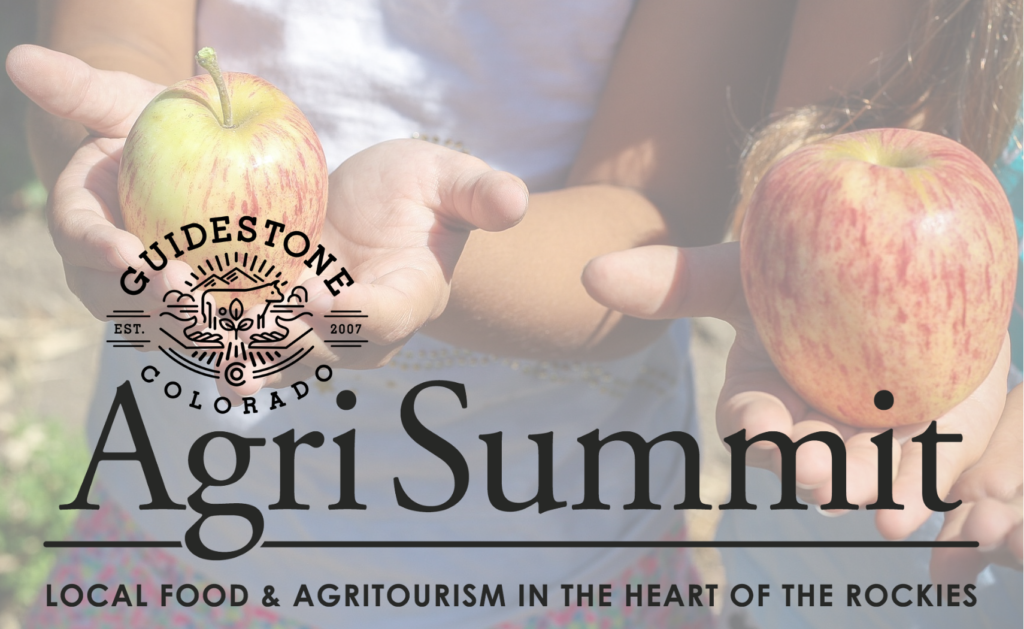 2022 AgriSummit Registration Options
Online registration is now closed. We will do day-of registrations for:
> The Community Conversation at Soulcraft, on Thursday, March 10th, at 4:45 to 5 pm.
> The main conference day at the SteamPlant, on Friday, March 11th, from 8 to 8:30 am.
> The Farm to School Workshop at the Hutchinson Homestead, on Saturday, March 12th, from 8:45 to 9 am.
FULL DAY REGISTRATION OPTIONS
$125
All Thursday & Friday Sessions
$65
Thursday - Full Day
(10 am-6:30 pm)
$65
Friday - Full Day
(8:30 am-4 pm)
Welcome Address, Breakout Sessions, Boxed Lunch, Keynote Address
A LA CARTE REGISTRATION OPTIONS
FREE
Wednesday - Land Access Workshop
(1-4 pm)
$30
Thursday - Pruning Workshop
(10 am-12 pm)
$25
Thursday - Farm, Ranch, & Agritourism Tours
(1-4 pm)
$10
Thursday - Evening Community Conversation at Soulcraft
(5-6:30 pm)
Includes a free drink!
$30
Friday - Virtual Track
Includes keynote and limited access to breakout sessions.
FREE
Friday - Community Open House & Seed Swap
(4-5:30 pm)
$25
Saturday - Farm to School Curriculum Workshop
(9-11 am)
FREE
Saturday - SNOTEL (Snow Telemetry) Monitoring Site Tour
(12-2 pm)