Staff
Andrea Earley Coen
Executive Director
For over 25 years, Andrea's professional background has been in the experiential education nonprofit sector, working with schools, nonprofits, outdoor and agriculture education centers, farms and wilderness programs in Minnesota, Wisconsin, California, and Colorado. Since joining Guidestone's team in 2008, she has worn many hats, and is thrilled to have stepped into the role of Executive Director. She is passionate about agriculture education, traditional homesteading arts, growing healthy local foods, a thriving local food system and forwarding Guidestone's mission to grow a vibrant agricultural future.  Andrea is also a musician, a mom, and an active member of her local community.
Monica Pless
Farm to School Director
Monica Pless has worked on education and production farms, dairies and bakeries producing organic produce, tree fruit, meat chickens, eggs, pork, beef, maple syrup, raw milk and pie. As Guidestone's Farm to School Director, she manages the production and education on the Community and School Farm and the school gardens. With a degree from Princeton in Ecology and from Antioch University New England in Environmental Studies, she brings an ecological mindset to farming practices, working to build soil health and incorporate permaculture principles into production agriculture.
Leah Capezio
Operations Director
Leah was born in a January blizzard in New Hampshire and grew up catching frogs and running from trolls in the woods of Maryland. She has made Colorado her home for ten years, and now knows that her soul is made of mountains and rivers. During her time in Boulder and Longmont, Leah milked goats and made cheese and soap at Haystack Mountain Goat Dairy, harvested vegetables at Renegade Farm, canned and preserved fruits and vegetables, tested gluten-free recipes, and went snowboarding at Eldora between farm shifts. She is also trained as a librarian and spent five years working in libraries. She loves combining her passion for agriculture and animals with her love of information and education in her work at Guidestone.
Amanda Laban
Colorado Land Link Director
Amanda is a food systems educator, advocate and organizer. Her work has taken her from coast to coast in the US food system: apprenticing on a diversified fruit and vegetable farm in northern California, coordinating demos in Boston for a national grocery chain, running a cottage food bakery business, and managing a café in Denver, a food store on Cape Cod, and a summer CSA for a food hub in the San Luis Valley. For 5 years, she was involved in all aspects of an organic seed and vegetable farm on the Front Range. Since 2014, Amanda has been a certified Farm Succession Coordinator through the International Farm Transition Network. She holds a masters' degree in environmental management and a bachelors' degree from Colorado College. She sees land access as one of the greatest obstacles to running a successful ag business and welcomes innovative solutions for providing beginning farmers and ranchers with the land opportunities they need to get growing!
2021 AmeriCorps Members
Sian Beck
Farm to School Educator
Sian has long been passionate about empowering young people, hands-on education, and access to healthy food. They grew up in the Pacific Northwest, graduated with degrees in Environmental Studies and Math from Pacific Lutheran University, and have been energized by working with youth ever since. After volunteering with a farm in the northern Sierra Nevada, Sian's passion for community-based agriculture and farm education has only grown. Sian is excited to get their hands dirty on the farm and explore with students how we can grow better relationships with food and land. Sian enjoys life through hiking, farming, birding, asking questions, reading, creating art, cooking up a storm in the kitchen, and laughing in good company.
Delany McClure
Community Food Systems Coordinator
Delany graduated from the University of Florida with a degree in Sociology and Sustainability Studies. Since then, she has spent time traveling the country working on a conservation corps crew based out of Asheville, North Carolina. After that she moved to Maui, Hawaii to volunteer on a regenerative agriculture farm where she began living through the principles of permaculture. Now she has landed in Salida, Colorado to continue working towards a more resilient food system for her local community. She is passionate about good food, thrifting, traveling, and live music.
Board of Directors
Elizabeth Little, President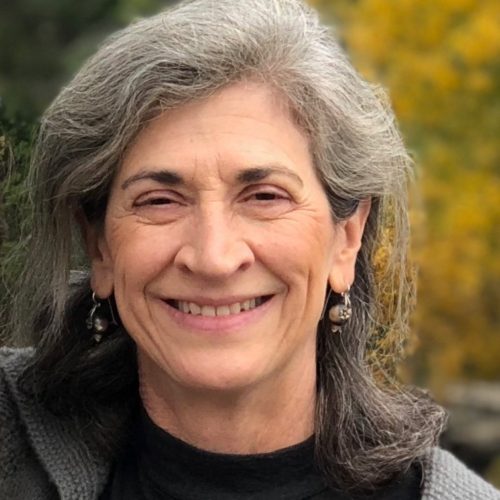 Elizabeth relocated to Louisiana from Illinois as a RN volunteer and found a second home with her husband, Patrick, where they raised three children in the rural south.  In 2010, Salida became their second home where they can actively pursue hiking, biking, running less 98% humidity!  Elizabeth has maintained an interest in the importance of agriculture and nutrition through the co-founding of a school garden in New Iberia, Louisiana in 2008.   Elizabeth is also an active supporter of the New Iberia Community Garden and a board member of the Iberia Parish Foundation. Her interests spread into textile arts, cooking, and travel.
Paul Alexander, Treasurer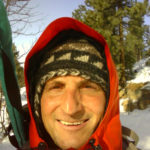 Paul Alexander is Missioner for Development and Financial Stewardship, Office of the Bishop for The Episcopal Church in Colorado. Previous to that he was Director of the Institute on the Common Good at Regis University. He has extensive experience in facilitating community dialogue and collaborative processes and teaches in both the College of Business and Economics and the Regis College. He served for eight years as the Degree Chair for the Master of Nonprofit Management Program (MNM) at Regis and has over twenty years' experience in the nonprofit and public sectors. He has traveled extensively and lived and worked in Spain and Latin America. Paul loves the land and has dabbled in agriculture on several different continents.
Katy Grether, Secretary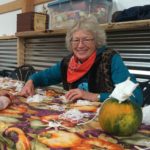 Katy currently serves both as a Guidestone Board Member and on the Hutchinson Homestead Steering Committee. Previously of Salida Area Parks, Open Space and Trails (SPOT), Katy was the lead applicant for all prior History Colorado State Historical Fund proposals in support of the preservation of the Hutchinson Homestead; her involvement maintains the continuity of administration and historic preservation emphasis in our educational projects. Katy Grether and her husband are semi-retired residents of Salida: they have a deep love of the mountains and Colorado history which they have enjoyed all of their lives.
Jes Walton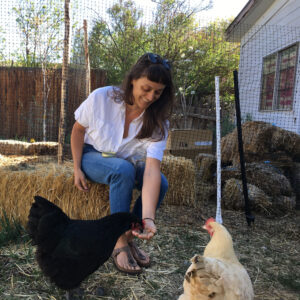 Jes Walton is the Communications and Development Manager at Central Colorado Conservancy, a Salida-based nonprofit dedicated to protecting our lands and waters. Jes grew up in Salida and, although she has spent the past few years across the country and around the world, she recently settled back in the Valley. She's worked with food and agriculture on many levels, from spending time on small organic farms, serving as an agroforestry volunteer with the Peace Corps, studying agricultural policy, and many stops in between. Her professional career has been committed to social and environmental nonprofits, and becoming a Guidestone board member continues that tradition with an added excitement around being more deeply involved with her local food system.
Matt Heimerich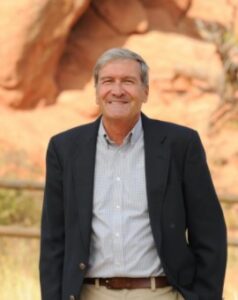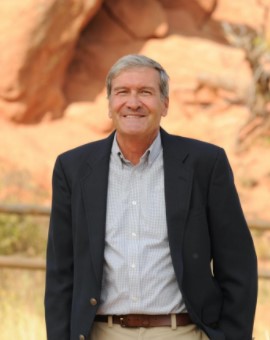 After moving to Crowley County in 1987, Matt and his wife Karen purchased their first irrigated farm— which now includes 320 acres of deeded and leased ground. Matt served three terms (1999-2011) as a Crowley County Commissioner until he left office and became the land use administrator for the county. In all of these positions, Matt has confronted the effects of large-scale dry-ups of irrigated lands firsthand. The present landscape is plagued with blowing dirt problems, weed proliferation, wildland fire concerns, and small acreage management challenges. It is Matt's hope that during his tenure with Palmer Land Conservancy, he can assist with facilitating creative and financially rewarding options for landowners who wish to keep their water rights on their farm forever. When they're not working on behalf of their community in Crowley County, Matt and Karen like to head to the "other side" of the divide and spend time with friends and family at a family home in Vail Valley skiing and hiking.
Steve O'Neill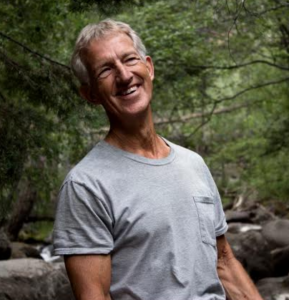 Arriving in Chaffee County in 2001, Steve soon opened The Pilates Studio to continue the help that Pilates gave to him in rehabbing a back injury.  As the business grew he helped many of his clients in their physical wellbeing, overcoming injuries, allowing clients to enjoy physical activities that were enjoyable to them.  Prior to coming to Salida Steve was involved in Non-profit organizations covering areas of Environmental Education for kids to Mentoring programs to support childhood development.  In Salida he joined a local Rotary club to enhance community support though volunteer hours and club financial involvement to help non profit organizations through difficult times.  Along with 45 years of corporate business and life experience, Steve wants to support the growing of local food education and community ranch activity with his work with Guidestone.
Founders and Advisors
David Lynch
Judie Anders
Jennifer Visitacion