Staff and Board of Directors
Meet our talented team of staff  and board members:

Staff

Andrea Earley Coen
Executive Director
Andrea has over 25 years experience working with outdoor, environmental and agriculture education nonprofits. She began working with Guidestone in 2008 and since that time she has worn many Guidestone hats, most recently as the Director of the Hutchinson Homestead & Learning Center and Guidestone's Director Operations. She is thrilled to be stepping into the Executive Director position to continue forwarding Guidestone's mission to grow a vibrant agricultural future.
Dan Waldvogle
Director, Colorado Land Link

Dan is an active farmer/rancher and is committed to supporting family farms and community development. He is the owner/operator of Forestbird Farm and has worked as a manager for the Everett Ranch in Salida for the last five years. Dan enjoyed an early career in music after receiving a Bachelor of Arts in Voice degree from the University of Northern Colorado. He also has a diverse culinary history, experience as a job coach and has worked in the outfitting and recreation industries. He is happy to join Guidestone with the aim to coordinate farmer education while working to keep our rich agricultural lands in production.
Leah Capezio
Education & Outreach Specialist
Leah was born in a January blizzard in New Hampshire and grew up catching frogs and running from trolls in the woods of Maryland. She has made Colorado her home for eight years, and now knows that her soul is made of mountains and rivers. During her time in Boulder and Longmont, Leah milked goats and made cheese and soap at Haystack Mountain Goat Dairy, harvested vegetables at Renegade Farm, canned and preserved fruits and vegetables, tested gluten-free recipes, and went snowboarding at Eldora between farm shifts. She is also trained as a librarian and spent five years working in libraries. She loves combining her passion for nature and gardening with her love of books and learning in her new Education & Outreach position at Guidestone.
Margaux Tachet
Education Specialist, Hutchinson Homestead & Learning Center
Margaux grew up in France by the ocean. After finishing her master degree in coastal management in Brest, she came to the USA as a volunteer to work in a ranch in the San Luis Valley in 2013. She came back in 2014 with an agricultural visa to work in another ranch, Arrowpoint Cattle Company in Nathrop, CO. In April 2016, she created a company Go Conservation, LLC, to work on Holistic Management, land monitoring, agricultural education. She volunteered with Guidestone in 2017 and was the support instructor for the Summer Program. She embraces the mission of Guidestone and is grateful to be part of the Guidestone team. When not in the field teaching kids, she loves traveling and in the summer time, and enjoys paddle boarding on the lakes around Salida.
Board of Directors
Jane Fredman, President
Jane is an attorney with Jane B. Fredman, LLC, a law firm based in Colorado Springs. She specializes in real estate, conservation easements, and business law. After hearing a radio interview with David Lynch, one of Guidestone's founders, who was discussing Colorado Land Link, Jane contacted David and offered free legal help for Guidestone. From that initial opportunity, she became more involved with Guidestone and was elected to the board of directors. In addition to being on the Guidestone board, Jane also volunteers with a number of other food- and environmental-related nonprofits in Southern Colorado. Any spare time is devoted to riding bikes and hiking with her family and dogs.
Paul Alexander, Treasurer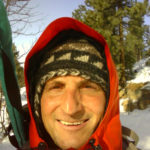 Paul Alexander is Executive Director of Beaver Ponds Environmental Education Center in Fairplay. Previous to that he was Director of the Institute on the Common Good at Regis University. He has extensive experience in facilitating community dialogue and collaborative processes and teaches in both the College of Business and Economics and the Regis College. He served for eight years as the Degree Chair for the Master of Nonprofit Management Program (MNM) at Regis and has over twenty years' experience in the nonprofit and public sectors. He has traveled extensively and lived and worked in Spain and Latin America. Paul loves the land and has dabbled in agriculture on several different continents.
Katy Grether, Secretary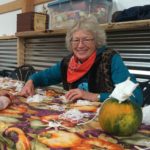 Katy currently serves both as a Guidestone Board Member and on the Hutchinson Homestead Steering Committee. Previously of Salida Area Parks, Open Space and Trails (SPOT), Katy was the lead applicant for all prior History Colorado State Historical Fund proposals in support of the preservation of the Hutchinson Homestead; her involvement maintains the continuity of administration and historic preservation emphasis in our educational projects. Katy Grether and her husband are semi-retired residents of Salida: they have a deep love of the mountains and Colorado history which they have enjoyed all of their lives.
Beatrice Price

Beatrice is a Colorado native and grew up in Golden. After graduating from Metropolitan State University with a Bachelor of Science degree in Marketing, Beatrice went to work for BetaWest Properties, the real estate subsidiary of US WEST. She managed the public relations and marketing department and from there went on to work as Marketing Director for Lantz-Boggio Architects. It was about that time that she and her husband Brad decided to start their family and look for a smaller community to raise their children. They built a log home north of Cotopaxi, Colorado and moved off the grid in 2000.  Being so close to Salida, Beatrice would visit Salida for grocery shopping and bring her children to play groups and other recreational events so it made sense to move to Salida and enjoy more of everything the community had to offer. "Salida reminds me of what Golden was like when I grew-up there," says Beatrice. After they moved to Salida, Beatrice taught Business at Cotopaxi High School for a few years and served on the school board of the Salida School District and the Chaffee County Visitors Bureau.  Beatrice is now a realtor, working with First Colorado Land Office. She looks forward to participating with Guidestone Colorado and in particular, helping with the AgriSummit event, as well as helping Guidestone to achieve their goals. She enjoys hiking, mountain biking, gardening and spending time with her friends and family.
Founders and Advisors
David Lynch
Judie Anders
Jennifer Visitacion