2021 Pumpkin Patch & Harvest Festival Thank You!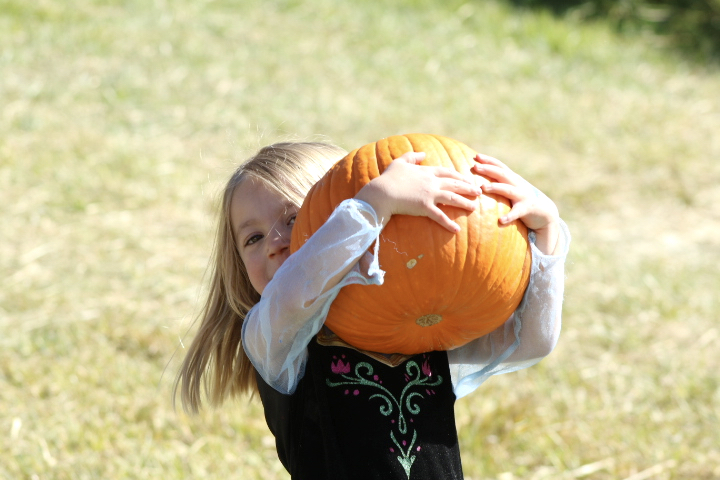 We would like to extend a wholehearted thank you to everyone in the community who participated in the the 15th Annual Pumpkin Patch & Harvest Festival, held October 8-10 and 15-17, at the Hutchinson Homestead & Learning Center in Salida!
We were thrilled to add new event activities this year — Ranch House tours and coffee & burger vendors — as well as reintroducing some old favorites — the cider press, farm games, and hand painting. Approximately 1,700 festival-goers from Chaffee County and surrounding communities enjoyed this seasonal celebration that connects families to the land and spotlights the beauty and abundance of local agriculture. We are grateful to all the attendees, volunteers, sponsors, donors, vendors, musicians, and partners who helped to make this year's Pumpkin Patch a success!
Special Thanks to This Year's Sponsors & Donors!
Thanks, too, to the following team of hard-working and positive volunteers, and the musicians who created such a festive atmosphere – thank you for sharing your time and talents, and for being an invaluable part of the weekend's success!

Special Thanks to This Year's Volunteers!
Abbey Gorringe
Adam Johnson
Adam Myers
AJ Alvarado
Alexis Smith
Aloe Lee
Amy Adams
Andrea Blocker
Anna Grether
Annie Burgner
Annie Jacob
Arlo Follett
Arriana Snodgrass
Art Hutchinson
Barb Snyder
Betsy Steinberg
Bob Campbell
Bob Grether
Bonnie Culpepper
Bronson Rivera
Bruce Warren
Caitlin Gardner
Carly Bainbridge
Celeste Blodgett
Celia Adamec
Chloe Ramos
Chris Porth
Colleen Higgins
Cory Berger
Dale Anderson
Dave Tipton
David Grant
Dylan Hood-Foster
Ed Alloy
Elijah Wilcox
Emma Trollip
Erica Cauthron
Ethan NeJame Zeiset
Fran Rulon-Miller
Frank Haas
Gwen Ramsey
Hannah McCoy
Jared Ammon
Jessie Rollins
Jimmy Criswell
Joan Lobeck
Joyce Cunningham
Juan Muñoz
Kaelin Martellaro
Kai Myers
Kaia Wright
Kalen Steeves
Katy Grether
Kim Muth
Kira Kuhl
Krystina Delao
Kuper Banghart
Kurt Snyder
Laura Clegg
Laurin Collins
Layla Meador
Lela Waite
Leo Nudge
Lexi Martinez
Lily Horsley
Lily Tilt
Lucy Lenth
Lydia Adamec
Lydia Tonnesen
Macy Mazzeo
Madeline Brown
Makiah Paris
Mark Grether
Matt Anderson
Matthew Coen
Maya Hughes
Milo Smith
Moss Reusser
Nate Calderone
Nicolle Taniuchi
Nika Peterson
Nora Jacob
Opal Juba
Paul Alexander
Peggy Askins
Pete Bond
Philip Horton
Phoenix Haas
Radana Myers
Rayna Asbury
Reed Biehner
Reese Daugherty
Riley Tomkiewicz
Ryan Bourgoin
Ryan Case
Sabine Juarez
Sage
Sam Hunt
Sara Ward
Sarah Chick
Sarah Hamilton
Simon Bertolino
Stephanie Leddington
Stephen Smalzel
Susan Roser
Taya Brown
Toby Lawson
Tom Plant
Will Strohbusch
2021 Event Details
Dates
October 8-10 and October 15-17
9 am-12 pm and 1-4 pm each day
Location
Hutchinson Homestead & Learning Center
The beautiful historic Hutchinson Homestead is located at 8913 W. Highway 50, half way between Salida & Poncha Springs.
Tickets & Attendance
Children 2 & under are always free, and a free pumpkin comes with every child's entrance ticket while supplies last.
Activities
Activities include wagon rides to the pumpkin patch, a free pumpkin with each child's ticket, a straw bale maze, crafts, drinks and snacks, farmyard friends, games, cider press, hand stenciling, and live music!
Health & Safety
To keep everyone safe during Pumpkin Patch, we will adapt the event, as needed, to COVID guidelines from state and county public health agencies.
Want to get involved?
The success of the Pumpkin Patch is due in large part to our sponsors and volunteers!
Volunteer at Pumpkin Patch
Help make this year festive! We need volunteers to assist in many aspects of the event – craft activities, food sales, pumpkin stocking, and more.
Event Sponsorships
We appreciate your support! Sponsors can provide funds and/or donate goods and services. Proceeds from the Pumpkin Patch cover event costs and support Guidestone's mission of growing a vibrant agricultural future through education, community building and partnerships.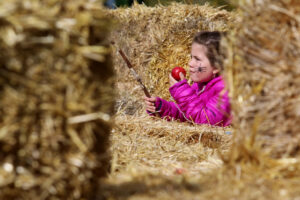 Proceeds
The event is Guidestone's largest fundraiser of the year, and proceeds from the Pumpkin Patch support the delivery of our Farm to School, Farmhands Education, Hutchinson Homestead & Learning Center, and Colorado Land Link programs.
Other Considerations
Pumpkin Patch is a rain, snow, or shine event; weather-related refunds will not be available. And as this is working ranch, please leave your dogs at home. Thank you!
To learn more, please contact info@guidestonecolorado.org or call 719-239-0955.