Thank you for a wonderful 2022 Pumpkin Patch & Harvest Festival!
On behalf of Guidestone Colorado, I would like to extend a resounding thank you to everyone in the community who participated in our 16th Annual Pumpkin Patch & Harvest Festival, the weekends of October 7th – 9th and 14th – 16th 2022. We had two fantastic weekends of fun activities and our highest ever turnout of festival-goers of all ages from our local community and surrounding counties. We are grateful to all the attendees, volunteers, sponsors and partners who helped to make the Pumpkin Patch a success!
Proceeds from the Pumpkin Patch & Harvest Festival support Guidestone's programs, including Farmhands Education Programs, the Farm to School Initiative, Colorado Land Link, and the Hutchinson Homestead & Learning Center.
Community engagement is invaluable to the success of these programs, and we are so grateful to be part of such an enthusiastic community that supports local food and local agriculture!
Thanks, too, to the team of hard-working and positive volunteers, and the musicians who created such a festive atmosphere – thank you for sharing your time and talents, and for being an invaluable part of the weekend's success!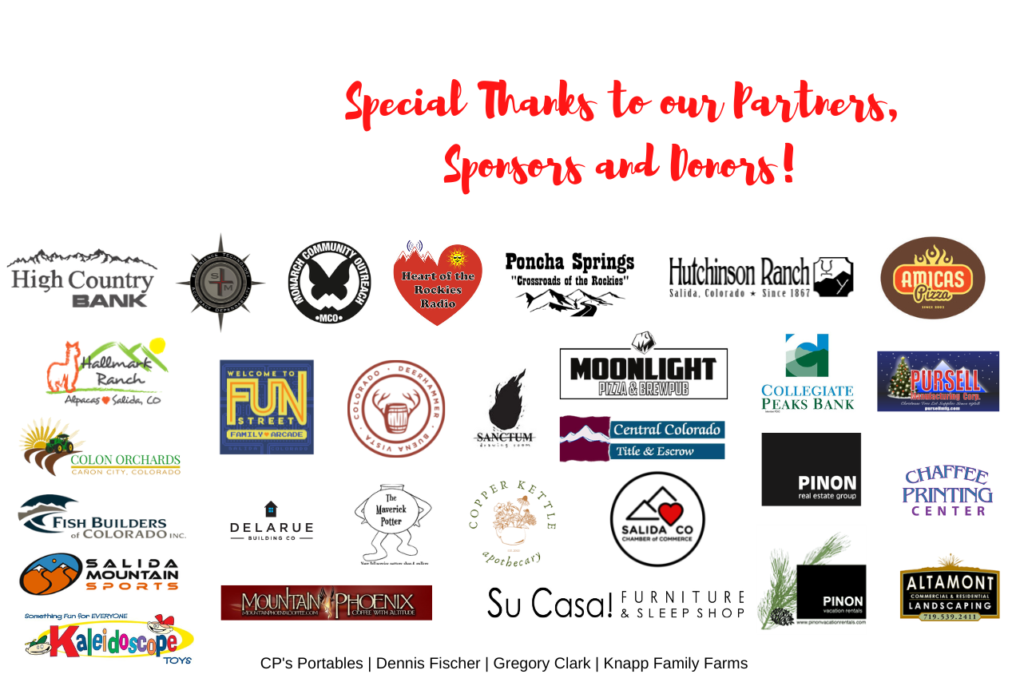 2022 Event Details
Location
Hutchinson Homestead & Learning Center
The beautiful historic Hutchinson Homestead is located at 8913 W. Highway 50, half way between Salida & Poncha Springs.
Tickets & Attendance
Tickets are $10/ person and includes all event activities, and a free pumpkin comes with every child's entrance ticket while supplies last. Children 2 & under are always free. Food and beverages are additional.
Activities
Activities include wagon rides to the pumpkin patch, a free pumpkin with each child's ticket, a straw bale maze, crafts, drinks and snacks, farmyard friends, games, cider press, hand stenciling, and live music!
Want to get involved?
The success of the Pumpkin Patch is due in large part to our sponsors and volunteers!
Volunteer at Pumpkin Patch
Help make this year festive! We need volunteers to assist in many aspects of the event – craft activities, food sales, pumpkin stocking, and more.
Click Here To Sign UP
Event Sponsorships
We appreciate your support! Sponsors can provide funds and/or donate goods and services. Proceeds from the Pumpkin Patch cover event costs and support Guidestone's mission of growing a vibrant agricultural future through education, community building and partnerships. To be a sponsor, please contact abigail@guidestonecolorado.org.
Proceeds
The event is one of Guidestone's largest community fundraisers of the year, and proceeds from the Pumpkin Patch support the continuation of our Farm to School, Farmhands Education, Hutchinson Homestead & Learning Center, and Colorado Land Link programs.
Other Considerations
Pumpkin Patch is a rain, snow, or shine event; weather-related refunds will not be available. And as this is working ranch, please leave your dogs at home. Thank you!
Health & Safety
To keep everyone safe during Pumpkin Patch, we will adapt the event, as needed, to COVID guidelines from state and county public health agencies.
To learn more, please contact info@guidestonecolorado.org or call 719-239-0955.