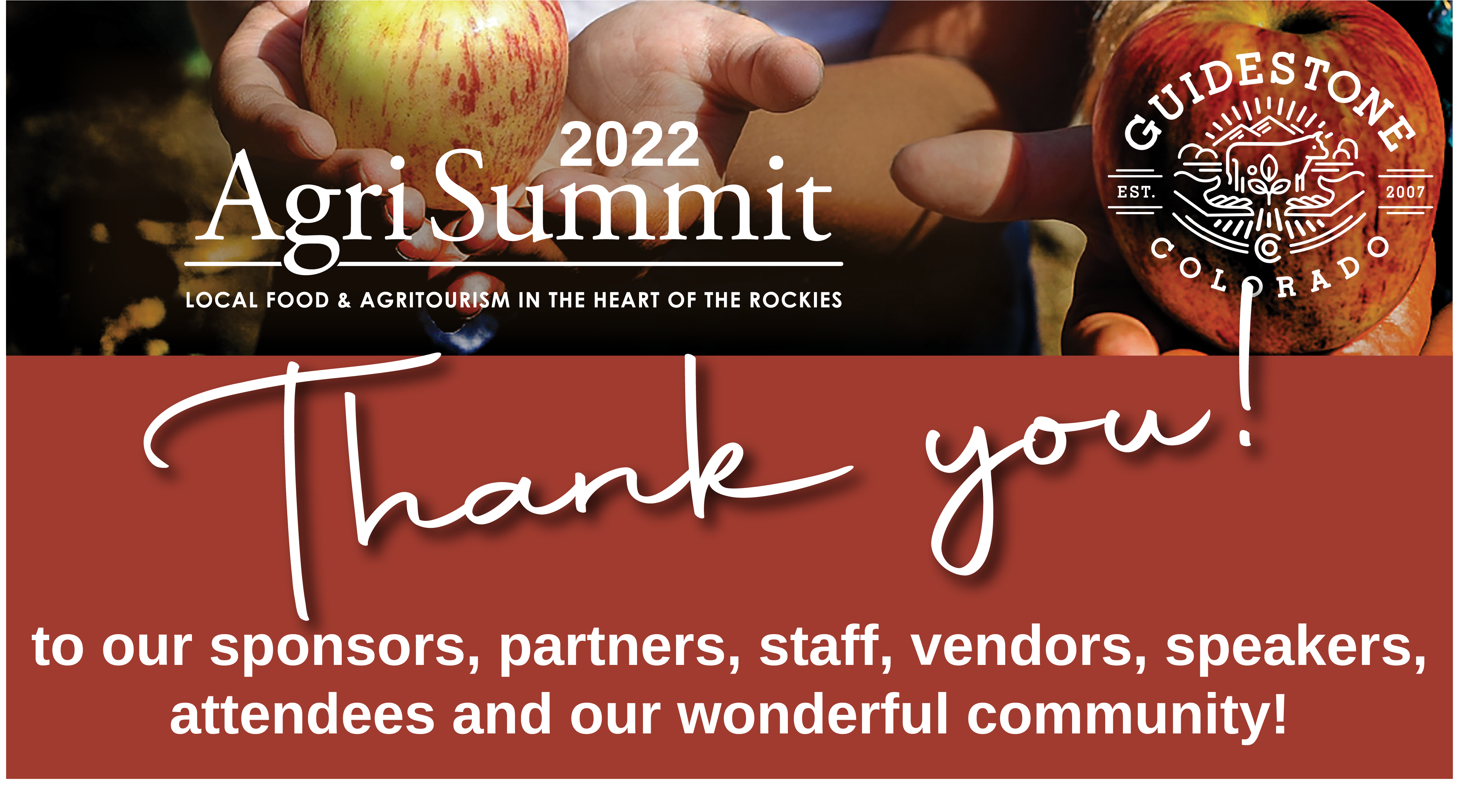 2022 AgriSummit Conference
Learning Local: Food for Thought
Wednesday, March 9th – Saturday, March 12th, 2022
Online registration is now closed. We will do day-of registrations for:
> The Community Conversation at Soulcraft, on Thursday, March 10th, at 4:45 to 5 pm.
> The main conference day at the SteamPlant, on Friday, March 11th, from 8 to 8:30 am.
> The Farm to School Workshop at the Hutchinson Homestead, on Saturday, March 12th, from 8:45 to 9 am.
We're looking forward to seeing you at this year's AgriSummit!
Guidestone is thrilled to be hosting the 7th Annual AgriSummit in person, featuring presentations addressing the theme Learning Local: Food for Thought.
Wednesday, March 9th is reserved for an afternoon Land Access Workshop entitled "Planning for Your Future on the Land."
Thursday, March 10th is a full day, featuring a morning Pruning Workshop; an afternoon farm, ranch, and agritourism tour; and an evening Community Conversation at Soulcraft Brewing.
Friday, March 11th is the main day of speakers and breakout sessions, and will include a welcome address, breakout sessions, a boxed lunch, a keynote address, and a community open house and seed swap. The community open house and seed swap are free and open to all! Friday will also include a virtual option.
Finally, Saturday, March 12th offers the opportunity for a Farm to School Curriculum Workshop in the morning.

We look forward to offering this opportunity to network, discuss, and learn about agritourism, agriculture, and local food. All are welcome, and we encourage community members to attend! We hope you'll join us!
Order Seed Bundles for Pick-Up at AgriSummit!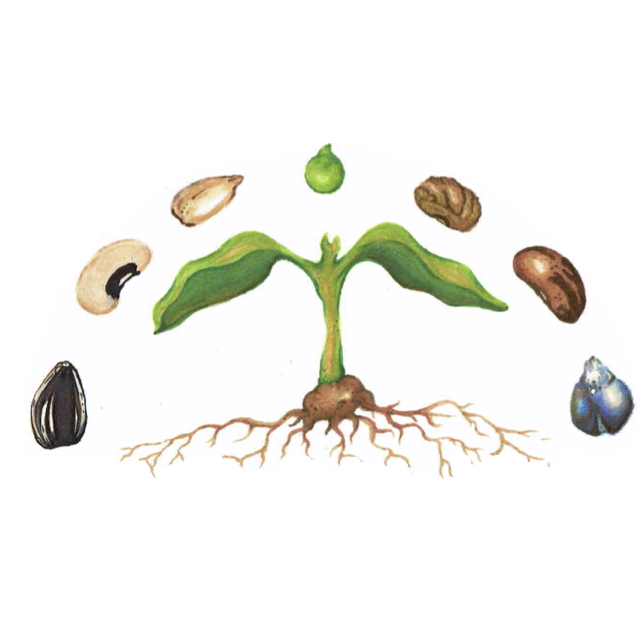 We are also pleased to support Salida Seed Library in offering seed bundles that you can purchase in advance and pick up on Friday, March 11th during the Community Open House & Seed Swap! Your seed purchases support the seed library inventory, classes, and other activities.
Who should attend AgriSummit?
Producers and Landowners

interested in learning about production and agritourism techniques.

Beginning Producers

interested in learning more about resources and techniques for producing food in the Central CO Rockies region.

Food Enthusiasts & Community Members

!

If you are interested in local food, agriculture, community resiliency, and rural economies; want to learn more about local food initiatives and opportunities; and are eager to join in on the conversations, this event is for YOU!
Thank you to our AgriSummit 2022 Planning Committee Partners!